From the conductor:
Last year we were able to approach a semblance of normalcy in our concert offerings, starting with the Children's Concert in September. Having a live audience again was thrilling for both listeners and performers! As I'm sure you are all aware, we still have reason for concern. Thus, as we noted last year, be warned that things may change in the interest of safety for both the orchestra members and you, our patrons. Please be sure to check the Symphony website for the most current information regarding our concerts.

Thank you!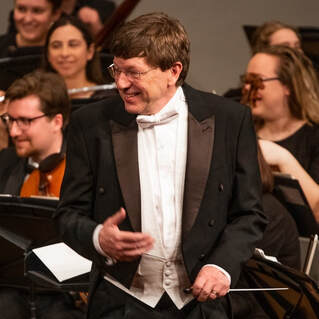 The Season
The Symphony embarks on its fifty-seventh consecutive season because we managed to secure an online presence during the 2020-21 concert year.
Our Children's Concert will again be held at the Ariel-Foundation Park Schnormeier Event Center as our first public (and free!) presentation. We thank Gund Gallery Associates for providing art activities to accompany the event.
The fall concert venue will be hosted by the Mount Vernon Nazarene University. The concert will include Symphony No. 8 in G Major by Antonín Dvořák as well as some lighter fare from the film Encanto, with music by Lin-Manuel Miranda.The winter concert continues with music from films with scores written by Klaus Badelt and John Williams. The majority of the program will be determined via the winners of the annual Young Musicians Competition.
For our spring concert, the Symphony is proud to have John Reitz make his ninth appearance with the Symphony in a performance of Brahms's monumental Piano Concerto No. 2 in B-flat Major. The concert will close with Tchaikovsky's Symphony No. 2 in C Minor.
CHILDREN'S CONCERT

Sunday, September 25, 2022 - 3:00 p.m.
Schnormeier Event Center, Ariel-Foundation Park, Mount Vernon, Ohio.
Gund Gallery will enrich the musical experience with a fun array of art activities for the Symphony's youngest patrons.
A potpourri of music designed for listeners of all ages! Expect to hear some familiar pieces as well as those designed to spark the imagination! FREE ADMISSION!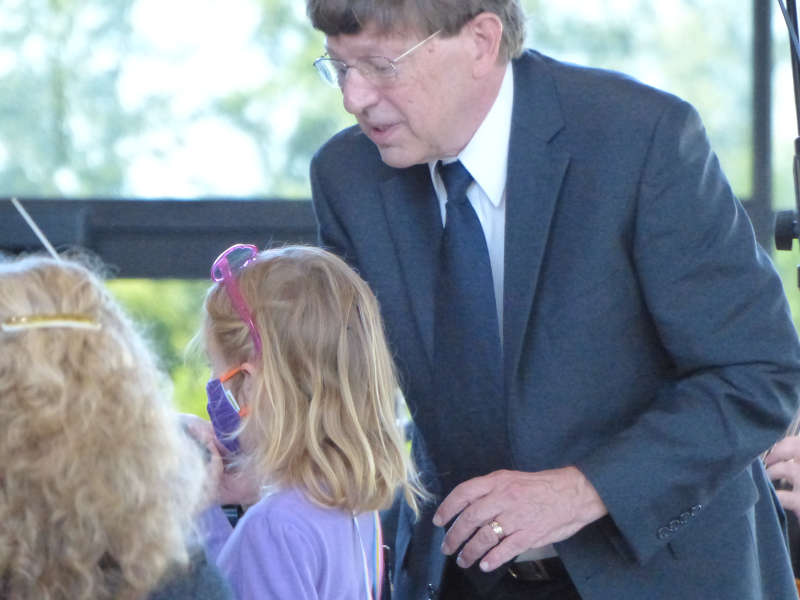 FALL CONCERT
Saturday, October 29, 2022 - 7:30 p.m.
R. R. Hodges Chapel Auditorium, Mount Vernon Nazarene University
Mount Vernon, Ohio
Overture to Egmont, Ludwig van Beethoven

Music from the film "Encanto"
Lin-Manuel Miranda/arranged Larry Moore)
Night on Bald Mountain, Modest Mussorgsky
Symphony No. 8 in G Major, op. 88
Antonín Dvořák
(1841-1904)
Enjoy a sumptuous Halloween dinner with old and new friends at our Fabulous Fall Feast. This pre-concert dinner will feature beautifully orchestrated cuisine at the President's Dining Room on the campus of Mount Vernon Nazarene University on Saturday, October 29th. The concert begins at 7:30 p.m. and dinner will be served at 5:30 p.m., giving us ample time to dine and enjoy each other's company.
WINTER CONCERT:
Saturday, February 11, 2023 - 7:30 p.m.
Rosse Hall, Kenyon College
Gambier, Ohio
The concert will feature the Winners of the Young Musicians Competition.
Christopher Hawthorne, piano
First Place, High School Division
Brookie Wilkens, flute
Second Place, Collegiate Division
Lillia Montes, violin
First Place, Collegiate Division
The program also includes:
"The Empire Strikes Back" Medley
John Williams/arranged John C. Whitney

Pirates of the Caribbean Suite
Klaus Badelt/arranged Ted Ricketts
Peer Gynt Suite No 1, Op. 46
SPRING CONCERT:
Sunday, April 30, 2023 - 7:30 p.m.
Rosse Hall, Kenyon College
Gambier, Ohio

Piano Concerto No. 2 in B-flat Major, op. 83
Johannes Brahms
(1833–1897)
John Reitz, piano
Symphony No. 2 in C Minor, op. 17
Pyotr Ilyich Tchaikovsky
(1840–1893)
This concert will also feature a pre-concert talk from noted author and critic Mark Sebastian Jordan.
The new parking garage is open for easy access to Rosse Hall.
Click here for video directions